High Fidelity will be serialized on Disney's streaming platform
The much-loved 2000 movie High Fidelity is set to re-emerge as a TV series, according to a report from Deadline. The project, which does not yet have an air date, will act as part of the original content for Disney's upcoming streaming service.
However, fans of the original should not expect to pick up where the movie left off. In fact, unlike the original film which starred John Cusack as jaded record store owner Rob Gordon, the new series will star a female lead.
Casting a female in the lead role is a questionable move, given that the original book is based around the very male neuroses of independent record store owner Rob Gordon (Rob Fleming in the book on which the film is based).
What's more, the TV series will apparently be rated PG-13, so it's unlikely that we'll hear as much high-quality swearing as we did in the movie adaptation.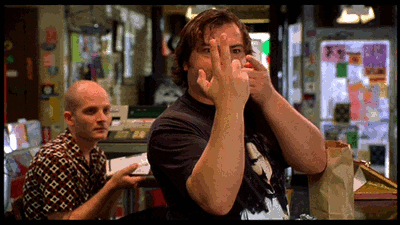 High Fidelity was something of a cult hit when it hit theaters in 2000, and is widely seen as the film that launched the movie career of Jack Black, through his performance as the brash and obnoxious store clerk Barry Judd. As you would expect, the movie also featured an excellent soundtrack, featuring songs from The Kinks, The Velvet Underground, and 13th Floor Elevators.
Rob, the central character of the movie and book, was a deeply unlikable music nerd who ruminates over his failed romantic relationships almost as much as he obsesses over his record collection. Presumably, the lead character in the new series will follow a similar template.
The lead writers on the TV series are Veronica West and Sarah Kucserka, both of whom are best known for the popular series Ugly Betty.
Follow Karibu on Facebook for more breaking news, as well as reviews, opinion, and interviews.